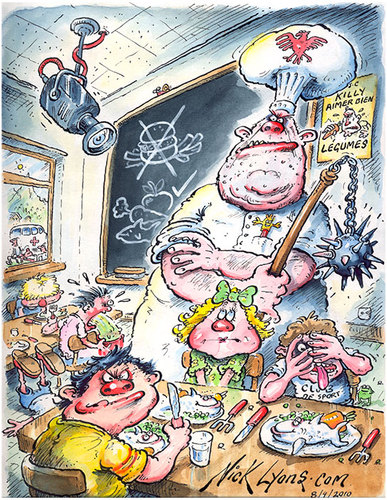 8727
School food
van
Nick Lyons
op September 11, 2010
I am currently drawing in Val d'Isere, ski resort in france. This cartoon was drawn because the Mayor of Val d'Isere has stipulated/introduced only healthy food to be eaten at the primary school there.
Media & Culture » Nutrition Education
Meer van deze kunstenaar Nick Lyons

French loo 3 ...

King Canute
Dinosaur