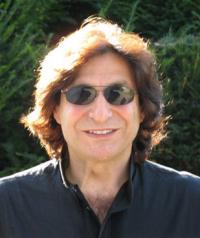 Ridha Ridha
"Peace and love to the whole world"
Berlin, Germany
Lid sinds November 10, 2009
www.ridha.info
797,018
views
1,334
opmerkingen
218
voorkeur
Professionele informatie
Naam
Ridha
Opleiding
Master in Visual Communication / Graphic Design
Persoonlijke informatie
First name: Ridha Family name: Ridha
[email protected]
my website www.ridha.info PROFESSIONAL EXPERIENCE - Painter, Caricaturist, Illustrator, Graphic Designer, Film animation cartoonist, children's book Illustrator and Photographer. - Work in several International press and TV channels ACADEMIC BACKGROUND - Master in Visual Communication / Graphic Design, Berlin-Germany. - Dipl. of Art/Painting, Perugia - Italy. - Bachelor of Arts, Major Graphic Design, Baghdad-Iraq. HONORS AND AWARDS - 2017 First prize in the comic category at the 29th Iinternational humor exhibition of volta redonda, Brazil - 2017 First Prize in the 3rd International Antonio Arias Bernal "Brigadier" Cartoon Contest, Mexico - 2015 First Prize in the International Exhibition of satirical graphicsSuceava, Romania - 2015 Honorable Special Prize in the International Daesh Cartoon & Caricature Contest - Against terrorism, Iran. - 1987 Special Prize , in Cartoon Biennial, Skopia , Yugoslavia. BOOKS PUBLICATION - Published many Cartoon and children books.
Contact van Ridha Ridha
(238)