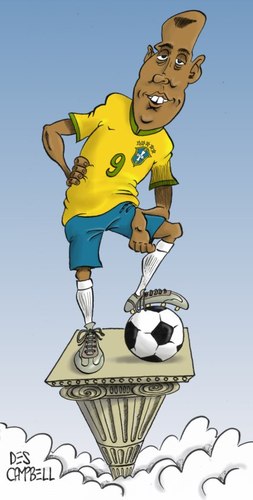 4771
Gooooooooooooool - Ronaldo!

van
campbell
op February 18, 2011
Sad to see Ronaldo retire. Certainly worthy of a place on my sporting pedestal along with Cruyff, Beckenbauer and the entire 1970 Brazil World Cup team! If not for injuries Ronaldo might have been the best ever... and he's pretty good on my copy of Fifa 2001 on the Playstation!!!
Meer van deze kunstenaar campbell

Sean Con-HARE...

Keith Harris...

Yes he does!