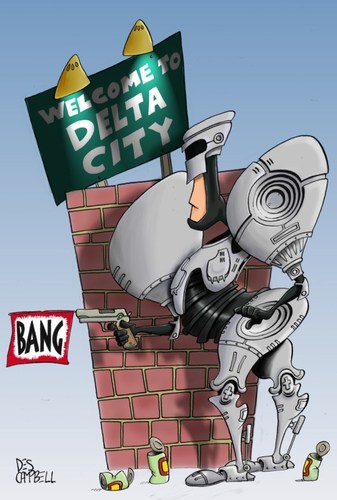 3876
Robo-copper

van
campbell
op February 04, 2011
A cartoon based on the old Robocop film, supposed to be the future of law enforcement. Funny how the future in films is usually wide of the mark. Oh, and why didn't the bad guys just hit him in the mouth? Come on, guys! It's not protected!!
Media & Culture » Film & Theater Horror & Sci-Fi
Meer van deze kunstenaar campbell

A nice cool bath

Depardieu - l...

separated a...