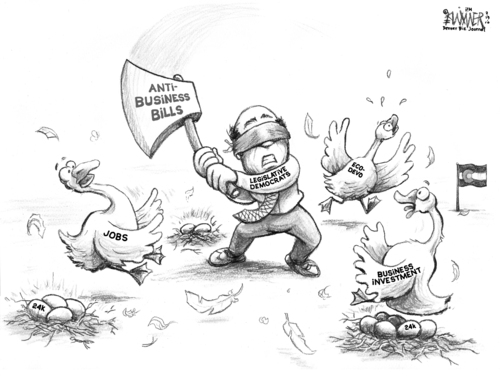 6007
Golden Goose Axe

5
Applause

van
karlwimer
op February 20, 2010
Scary times in the Colorado legislature as lefties like Rep. Jack Pommer say things like "Businesses don't care about Colorado. They care about their own profits" (that left other Dems wincing, and Reps fighting for the mike to retort) then try to push anti-business bills. Huge opportunity for the Dem majority House to get positive things done, not to step backwards and slow down the economic recovery.
businesseconomicseconomycoloradousgoosegoldenbillseggsjobsinvestmentrecoverytaxesdemocratsrepublicans
Meer van deze kunstenaar karlwimer

New trail

Creepy Charac...

Quoth the Rav...