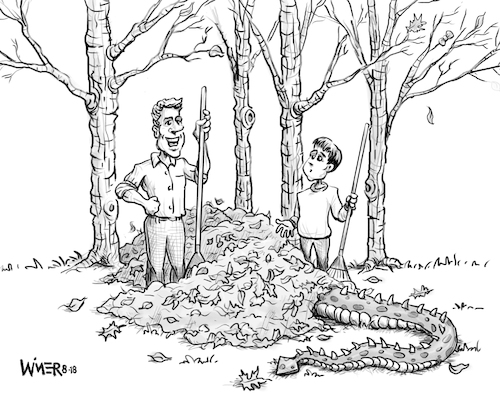 821
Create Caption Leaf Dragon

2
Applause

van
karlwimer
op September 21, 2018
Time again for "Create Your Caption Contest" for my friends at Beau Ties, Ltd. Every month I create a new cartoon with a missing caption. Go to www.beautiesltd.com/cartoon to provide your wittiest caption for this autumn themed toon for a chance to win a sharp, handcrafted bowtie, by some of the best in the business!
Nature » Animals Plants Forest Weather Human
Meer van deze kunstenaar karlwimer

Easter Egg Ar...

Credit Crisis...

Scary Ads