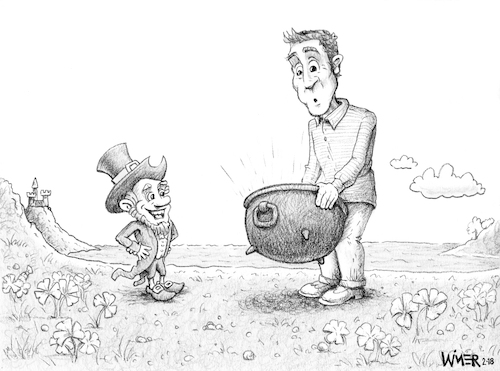 1069
Create A Caption St. Pats

1
Applause

van
karlwimer
op March 02, 2018
My latest create-your-own-caption cartoon for my friends at Beau Ties, Ltd. Provide your wittiest line at www.beautiesltd.com/cartoon for a chance to win an outstanding, handcrafted bowtie! St. Patty's Day is the theme, so good luck!
Media & Culture » Traditions Holidays & Traveling Historical
Meer van deze kunstenaar karlwimer

Rocky Sunset

Nuggets Shoot...

Supreme Court...