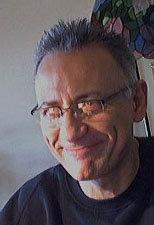 perugino
"Deface the idols of the tribe"
New York, United States of America
Lid sinds October 21, 2010
2,731,520
views
685
opmerkingen
123
voorkeur
Professionele informatie
Naam
Stefano Maria Baratti
Geboortedatum
1956-01-17
Opleiding
SUNY Purchase, New York
Techniek
Mixed media
Tools
Markers with digital colorization
Invloeden
Art History, Philosophy, Literature, News
Favoriete toon
Tintin, The Far Side, Cocco Bill
Persoonlijke informatie
When I usually intend to engage in intellectual pursuits, I end up with unforeseen comic results. I love to borrow subjects from classical art, history or philosophy. In my view, life degenerates in self-mockery. Everything is absurd.
Contact van perugino
(65)