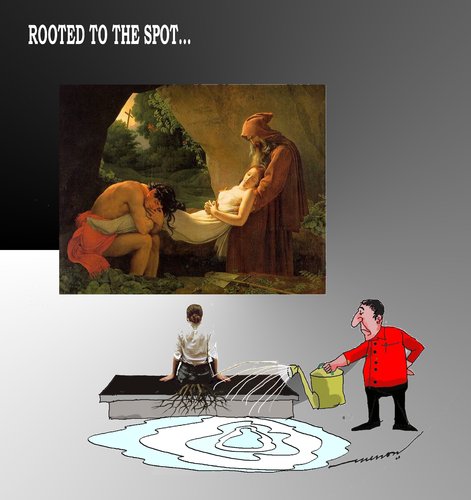 1123
rooted to the spot

3
Applause

van
kar2nist
op March 06, 2016
When ever I visited Louvre in Paris one sight that never failed to tickle my kar2nist's sense of humour was that of someone sitting rock still on one of the many benches in front of the displays, drinking in all that awesome beauty ...And I used to wonder why..., yes, WHY ?.. they don't grow roots:) ????
Media & Culture » Holidays & Traveling
Meer van deze kunstenaar kar2nist

Never say die

Desperate at...

World Alzheim...