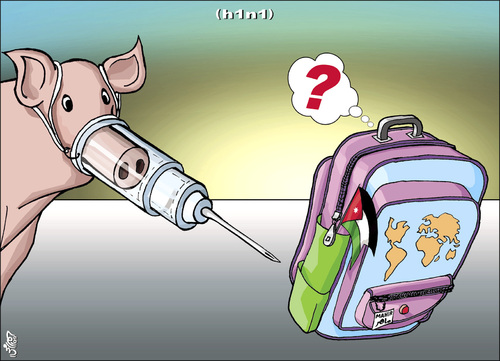 5999
h1n1 in Jordan

van
samir alramahi
op November 26, 2009
The Ministry of Health of Jordan recently vaccination campaign against bird flu "virus 1 to 1" include children, pregnant women and people with chronic diseases and health workers and the armed forces and public security.
The ministry said the vaccination free of charge "is optional and not mandatory for all these categories."
The ministry has set 60 health centers and hospitals to receive the vaccine in the 12 governorates of the Kingdom.
It is known that the total number of pigs infected became 2868 people, many of them school children. According to the ministry, the "80 cases were still receiving treatment in hospitals.
" Kingdom recorded 11 confirmed deaths from the disease. The first recorded death on 12 October last year.

teachers uni...

Jordanian wom...

freedom flotilla