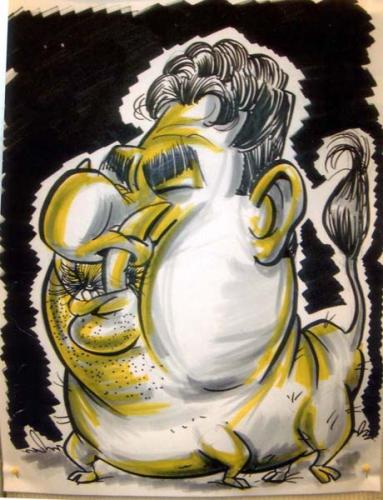 2733
You can be a Bigg Pigg too!

0
Applause

van
subwaysurfer
op April 12, 2009
Drew this Caricature live of fellow caricature artist, Big Al Lopez at a caricature convention one year. He loved it, then got revenge on me.
Meer van deze kunstenaar subwaysurfer

Henry Kissing...

pink homie two

come and get ...