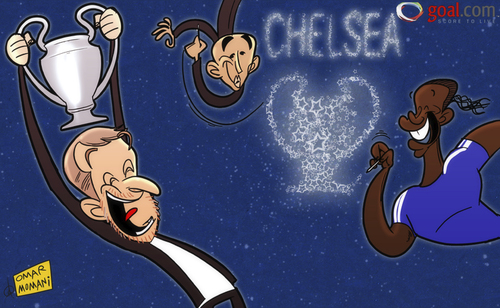 2070
Victory written in the stars

1
Applause

van
omomani
op May 22, 2012
As Chelsea lifted the Champions League trophy on Saturday night following an unlikely victory over Bayern Munich, it was hard not to feel that fate had played a large part.
The turnaround against Napoli, a backs-to-the-wall performance against Barcelona and, finally, shoot-out success in Bayern's own stadium all capped a campaign which seemed destined for success against the odds.

When ex-Chelsea winger Arjen Robben missed an extra-time penalty, it felt as though Roberto Di Matteo's side would continue to be bestowed with luck until they actually lifted the trophy.

Didier Drogba, a man who played such a large part in the Blues' presence in Munich, scored the crucial equaliser and winning penalty said it all...
Sports » Soccer/Football Championships