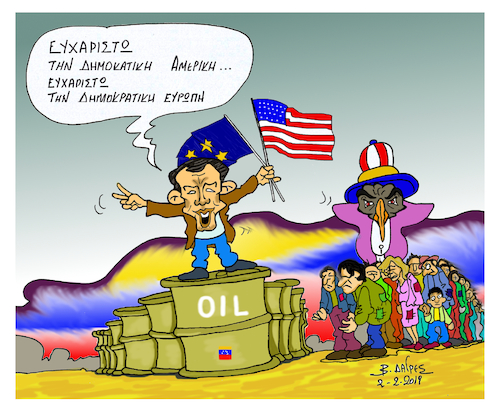 390
Venezuela Juan Gerardo

1
Applause

van
vasilis dagres
op February 07, 2019
Juan Gerardo thanked the United States of America, and the democratic neo-liberal European Union.
Britain, Spain, France, Sweden, Austria, Denmark, Germany, the Netherlands, Latvia, Lithuania, Poland have declared that they recognize Juan Guaido as interim president of Venezuela.
Politics » National/Domestic International Military & Security Third World Finances Economy & Money Technology Historical Other Conflicts & War Politicians Democracy Energy

culture acien...

thomas cook

the chicken