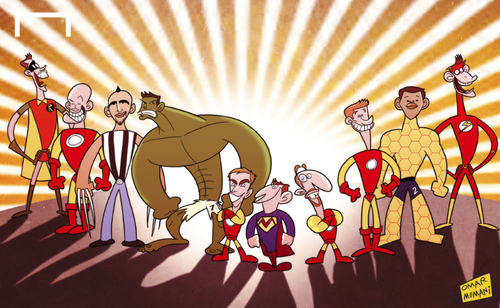 3778
The Goal 50 Superheroes

3
Applause

van
omomani
op July 30, 2013
The winner of the Goal 50 has been announced, and our annual list's top 10 is, as ever, not short of football's biggest superheroes.

Superman Lionel Messi claimed the award for the third time, beating off competition from the likes of Cristiano Ronaldo, Gareth Bale and Robin van Persie.

Thiago Silva and Arturo Vidal also invaded the top 10, along with four Bayern men in Philipp Lahm, Thomas Muller, Arjen Robben and runner-up Franck Ribery.
arjenrobbenarturovidalcristianoronaldogarethbalemessiphilipplahmriberythiagosilvathomasmullervanpersie