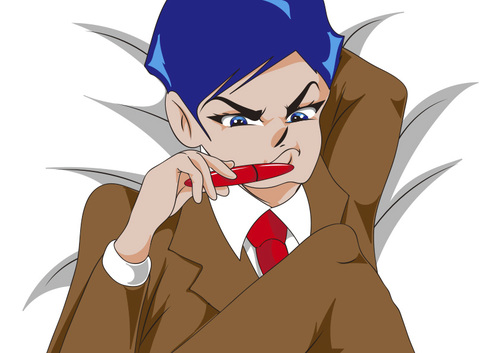 787
SAMURAI-YOSHIMUNE

0
Applause

van
Akiyuki Kaneto
op September 23, 2016
SF super fantasy Japanese anime manga 「SAMURAI-YOSHIMUNE」http://p.booklog.jp/book/20339/


YOSHIMUNE manga blog.
http://ameblo.jp/artist-akiyuki/?frm_id=v.mypage-ameblo--myblog--blog


  SAMURAI-YOSHIMUNE



In2050,there are so many small wars and disputes among races in the world.Natural disasters such as blobal warming, abnormal weather conditions and earthquakes because of destruction of nature occur frequently and the earth is reaching to the end.

There was a high school student who belongs to a high school in Tokyo. He learned Karate, Kendo and Judo since his childhood and he had never failed in fights. His name is Yoshimune. He fights day and night but he was fatally injured on one day. His ancestor,Yeyasu came to his bed at that time. Yeyasu is his ancestor who started the Yedo period which continued for 270 years, which hasn't happened in any other countries.

Yeyasu gave a fountain pen, Legenda, a tablet type personal computer, Meias, a pendant, Ryoma and a hawk, Condor.

Legenda is a new life of Yoshimune and he would die if he is more than 100 meters away from it for more than 10 minites. And Legenda will become a sword, Masamitsu and it is a weapon. Masamitsu is not a sword which cuts bodies but a holy sword to cut any energy.



The three symbols in Masamitsu mean love, anger and sorrow and when Yoshimune's energy of love, anger and sorrow merges one, he will become the spirits.

Yoshimune will grow to the seven spirits in fights. Each of the seven spirits has different supernatural power and when he wakes up the seventh spirit, he will get a life to live without Legenda and he can then save the earth.

E-mails will arrive to Meias from the past and future. They are cries not only from human but also from animals and nature.

He may find stories which include people or events in the history that we don't know.

He has to deal with the e-mails If he rejects, Legenda will damage his body and if he keeps rejecting, he would lose his life.When he signs on against the e-mails by Legenda, he time slips and a fight will start.

Ryoma is a pendant during normal days but once he time slips, it become a hors and a car which is Yoshimune's way of transpotation. Ryoma is a quite horse but once Yoshimune rides it, its face turn to be a dragon and it helps him as ferocious horse.

Condor is not with Yoshimune during normal days but when he gets in troubles, Condor arrives and it becomes a protective suit which can survive even for 100 atomic bombs.

Various friends and enemies gather around Yoshimune. Some supports him and some hinder him. Yoshimune fights with various friends and weapons across time. He fights against anything-from political, social problems to cries from animals, plants and nature.

Can Yoshimune save the world by waking up the seven spirits?
Media & Culture » Family & Youth