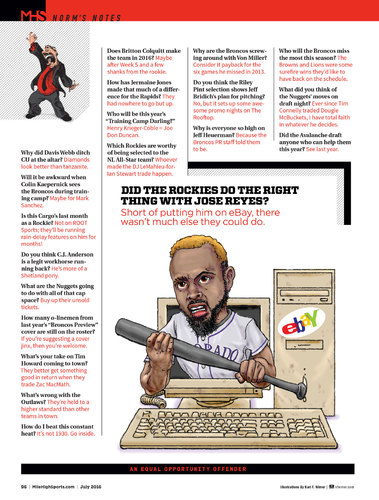 1515
Reyes Rockies Ebay Rage

1
Applause

van
karlwimer
op July 18, 2016
My latest illustration/cartoon in Mile High Sports Magazine. I am not Norm and don't do the writing, but this is a fun page that takes a poke at Colorado sports, and in this case the Colorado Rockies baseball team which recently washed its hands of a bad character and a bad deal.
Sports » Ball Sports Other Sports
Meer van deze kunstenaar karlwimer
Sick Apple

Rip Van Rockies
Create captio...