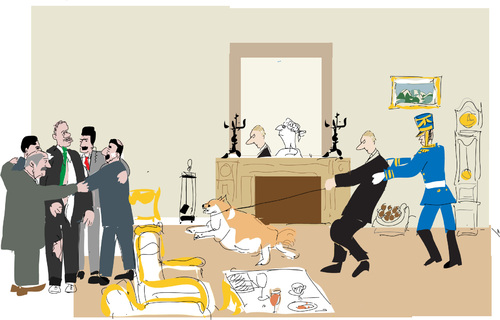 1056
Political Dog

van
gungor
op December 16, 2016
Political visitors and smart dog,hot dog,barking dog,dog fart,Dogystyle,Frenchstyle,Body guard,Husky.Russia,
Syrian crisis talk,Kremlin,V. Poutine,President of Turkey,etc.
Politics » National/Domestic International Elections Military & Security Taxes Third World Terrorism Finances Pension Economy & Money Technology Environment Family & Youth Education Confederations Jobs & Social Immigration Fraud & Corruption Historical Other Conflicts & War Politicians Parties Democracy Energy
Meer van deze kunstenaar gungor

Helmut Kohl

On the way to...

Queen Birthda...