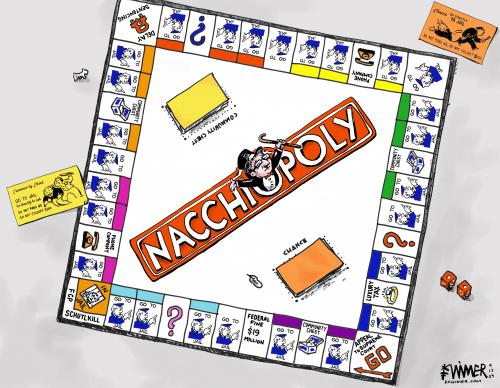 3724
Nacchiopoly

1
Applause

van
karlwimer
op April 15, 2009
Ex-Qwest CEO Joe Nacchio ended up in jail for insider trading after several years of appeals, reversals, and stays. But the board game turned against him and eventually there were few safe places to land. And as anyone who has played Monopoly knows you can't land on Free Parking forever...
nacchioqwestinsidertrainingjailprisonmonopolynacchiopolybusinessceo
Meer van deze kunstenaar karlwimer

Scary Ads

Heritage Figh...

Frankenstein ...