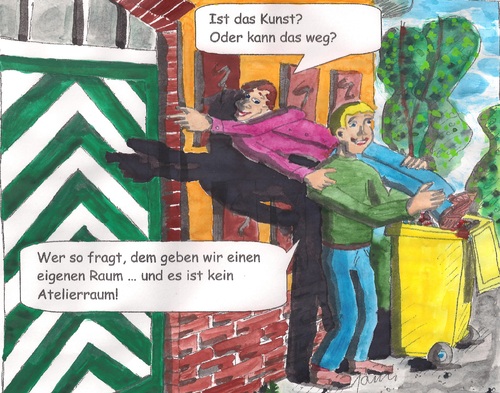 1236
Kann das weg?

0
Applause

van
Cartoon Jami
op June 06, 2016
There is a saying Kann das weg, oder ist das Kunst? And the artist of Haus Hildener Künstler are listening often to this saying as every artist.
Media & Culture » Kunst und Museen
Meer van deze kunstenaar Cartoon Jami

Tote Hosen in...

Hooligans

Beuys and Girls