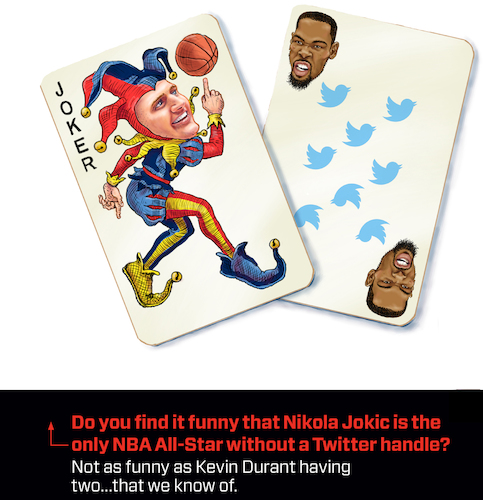 1828
Jokic Durant NBA Cards

2
Applause

van
karlwimer
op March 04, 2019
Cartoon illustration for Mile High Sports Magazine - the publication for all sports Colorado. Nikola Jokic ("Joker"), an emerging star and goofball playing for the Denver Nuggets in the NBA makes an interesting contrast to sullen Golden State Warrior star Kevin Durant in more ways than one.
Sports » Ball Sports Board & Card Games Other Sports
Meer van deze kunstenaar karlwimer

Consumer Spen...

Contagious Co...

Election Smoke