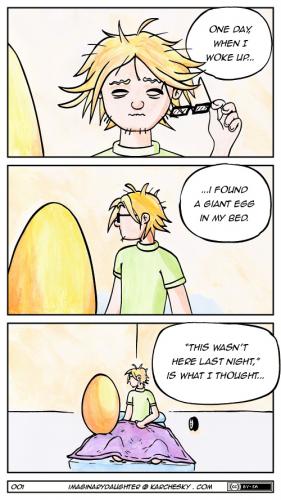 3741
Imaginary Daughter 001
van
karchesky
op July 30, 2008
Imaginary Daughter 001 (wherein a golden egg appears)

Hello there. This is the first strip of an ongoing webcomic called "Imaginary Daughter". If you'd like to read more check out the other samples here, or follow the link in my profile to the comic's main site (www.imaginarydaughter.com).
Meer van deze kunstenaar karchesky

Imaginary...

Movie...

Victory