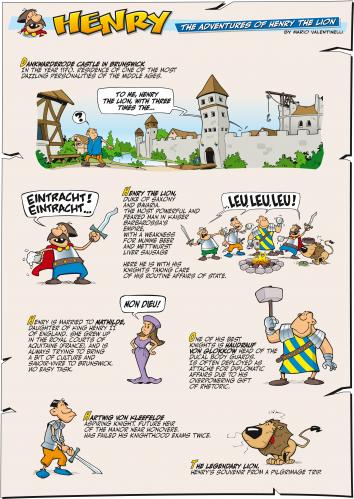 3992
Henry the Lion

0
Applause

van
Abonaut
op August 12, 2009
Henry, a fearless German Duke, presented as a comic strip. These intelligent, splendidly designed comics invite the reader to smirk to himself, laugh outright or sometimes to simply reflect a little on the unexpected vagaries of life. The medieval setting has a gentle charm all of its own that underscores the soft humour of these portrayals of everyday human themes.
comichenrylionvalentinellitbmnewspapernewspapermarketingcomicstrip
Meer van deze kunstenaar Abonaut

Henry the Lion

Zeitung - New...

Frank-Walter ...