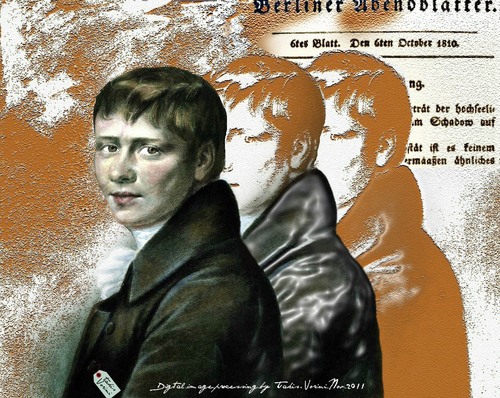 4269
Heinrich von Kleist

van
takis vorini
op November 18, 2011
Heinrich_ von_ Kleist by takis Vorini
Bernd Heinrich Wilhelm von Kleist (18 October 1777 – 21 November 1811) was a poet, dramatist, novelist and short story writer.
The Kleist Prize, a prestigious prize for German literature, is named after him.
Famous People » Writers Philosophers
Meer van deze kunstenaar takis vorini

Je suis Charlie
indignant Gre...

Papandreou_ne...