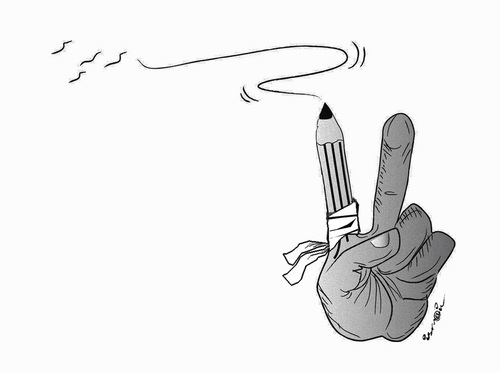 7719
Freedom for cartoonists !..

van
ismail dogan
op August 26, 2011
freedom of expression for cartoonists !...
I protest against the beating of the cartoonist Ali Farzat by state-Syrian, I am with our friend, cartoonist Ali Ferzat .. of the name of freedom of expression...
Meer van deze kunstenaar ismail dogan

CONFRONTATION...

LUCIDO !..

FALLING !...