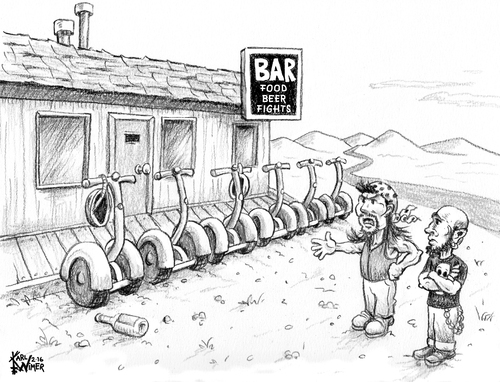 1732
Create Your Own Caption Contest

1
Applause

van
karlwimer
op February 29, 2016
It's my monthly create your own caption contest. Create a witty caption to this incomplete cartoon and win a handmade, high quality bowtie from Beau Ties Ltd! Visit here to submit: http://www.beautiesltd.com/cartoon , Share with your friends!
Media & Culture » Bars & Pubs Lifestyle Holidays & Traveling
Meer van deze kunstenaar karlwimer
Marketglass

Budget Ball

What Would Da...