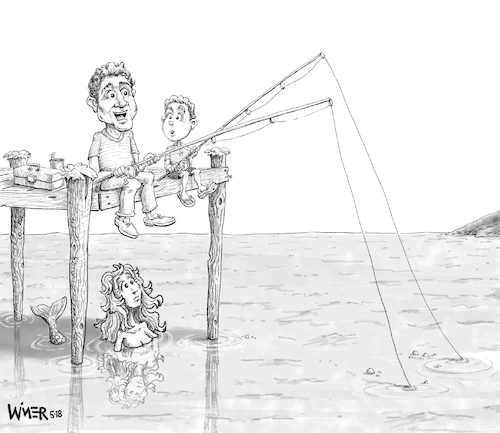 903
Create A Caption Mermaid

2
Applause

van
karlwimer
op May 31, 2018
It's that time again for "Create Your Caption Contest" for my friends at Beau Ties, Ltd. Getting close to Father's Day, so figure out a fun caption to win a special gift for the Dad in your life! Go to www.beautiesltd.com/cartoon to provide your wittiest caption & win a very cool bowtie handcrafted by some of the best in the biz!
Media & Culture » Family & Youth Traditions Free time Lifestyle Holidays & Traveling
Meer van deze kunstenaar karlwimer

Lavar Ball pa...

Ski Resorts 12

Create Own Sp...