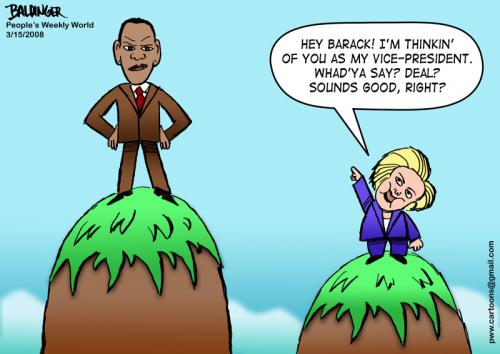 4014
Barack And Hillary

1
Applause
van
dbaldinger
op March 13, 2008
Hillary Clinton, running second with amassed Electoral College delegates, made some comments about considering Barack Obama as a potential Vice-President running mate. Very strange.

If you don't know what the Electoral College is, look it up. You will laugh and laugh and laugh...
Meer van deze kunstenaar dbaldinger

Halten Sie an!

Happy Thanks...

Hopeful Future