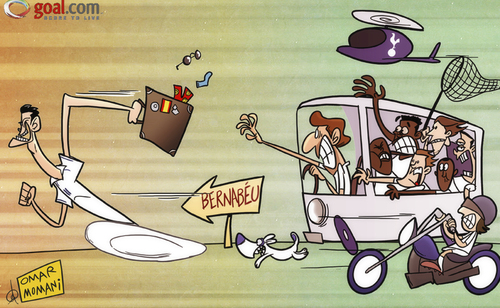 2915
Bale too hot for Spurs

2
Applause

van
omomani
op November 24, 2012
It looks like we'll have another never-ending transfer saga on our hands soon as Gareth Bale is primed to tell Tottenham that he wants to join Real Madrid.

Goal.com revealed on Friday morning that the Wales international feels that the time to leave White Hart Lane is next summer, but Jose Mourinho will have to part with £50 million in order to land the winger.

With Luka Modric having already left for the Bernabeu in August, will Andre Villas-Boas be able to keep hold of another prized asset when the Spanish club come calling again?
aaronlennonbusclintdempseydefoedogemmanueladebayorgarethbalehelicoptermotorcyclesantiagobernabeuscottparkertottenhamvillasboas