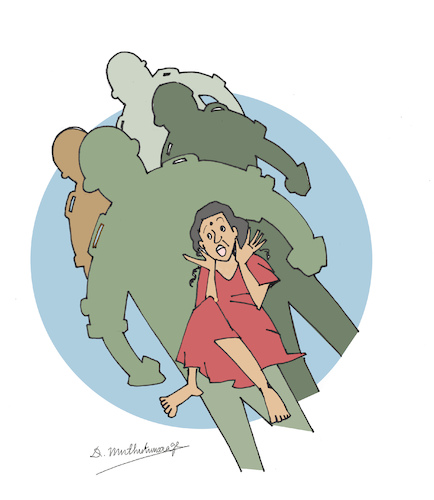 1217
28 January 2009 Sexual Violence

2
Applause

van
damayanthi
op February 20, 2017
The Sri Lankan armed forces have been accused for decades for using systematic rape and murder of Tamil women. It is an openly acknowledged fact, from UN missions to rights watchdogs such as the Amnesty International, that impunity continues to reign as rape is used as a weapon of war in Sri Lanka.
Politics » International Elections Politicians Democracy
Meer van deze kunstenaar damayanthi

peace

bird

intarnational...