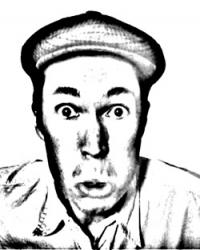 the german socialist
"gabba gabba hey!"
Canada
Lid sinds July 24, 2008
www.thorsten-nesch.com
21,630
views
6
opmerkingen
0
voorkeur
the german socialist's gallery
(5)


Professionele informatie
Naam
Thorsten
Opleiding
briefly
Techniek
video stills turned into what you see
Tools
brain, coffee, video, mac, photoshop
Invloeden
vaccinated every year
Favoriete toon
toonpoolers
Persoonlijke informatie


i honestly wish my hands could draw any better than a 3-year old boy on sugar, but my sausage-fingers just are no good. so thank you all for the great work here!