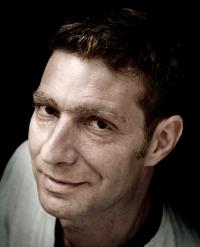 jean gouders cartoons
Roermond, Netherlands
Lid sinds April 25, 2010
www.gouders-cartoons.nl
997,692
views
199
opmerkingen
18
voorkeur
Professionele informatie
Naam
Jean Gouders
Geboortedatum
1962-11-06
Opleiding
KLS, teacher training college Arts and crafts
Techniek
Pen, watercolour, markers, digital
Tools
Markers, brush, etc.
Persoonlijke informatie
My work has been published in a.o. Dagblad De Limburger (regional newspaper), Wordt vervolgd and Frontaal (Amnesty International Netherlands magazines) and Amnesty Nieuws (Belgium). There were publications in Blikopener and Reflector (educational magazines by Malmberg publishers), Formule (Bruna publishers company magazine), Medoscope (university of Maastricht). I have also worked for a.o. the following companies Wolters-Noordhof, Samsom, N.O.T., Workwise Nederland, Joker Edition Berlin, Hallmark Nederland, ARS grafische producties & communicatie, Eurest U.K., Thijs Geerlings Software, Daalwijk Amsterdam, M.S.D. (animation for a TV advertisement). I have participated in several group exhibitions In the Netherlands, Belgium, France, Germany,Spain, Portugal, Canada. I'm chairman of the Dutch cartoonists organisation "de TULP/FECO Holland"
Contact van jean gouders cartoons
(33)