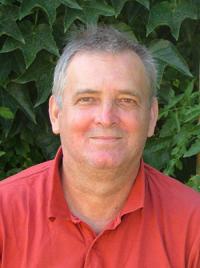 grafikuskelemen
István, Hungary
Lid sinds November 20, 2011
www.grafikuskelemen.hu
60,118
views
1
opmerkingen
0
voorkeur
grafikuskelemen's gallery
(2)

Henrich von ...

no text
Professionele informatie
Naam
Kelemen
Geboortedatum
1957-06-26
Persoonlijke informatie


Lives in Baja, Hungary. Graduated from the University of Art as a cartoonist. Illustrated more than 100 children books and satirical books. Participated in international cartoon contest and has won 4 prices so far (2008-2010). 2008. The 3 International Prestigio Caricature Contest "Take the funny way" – Ciprus – II. Preis 2009. – 2nd International Contest of Caricature and Cartoon Vianden "Green economy" – Luxemburg – III. Preis 2010: 1. International Cartoon Competition 2010 "PLAGIARISM" – Germany – Audience Award 2010: The 2nd International Cartoon Contest "Mussel & Fish 2010" - Bulgaria - Diploma I organise International Cartoon Contest (I-IV. Baja Cartoon Competition 2008-2011. and Selective Cartoon Contest 2010.). I participate in international cartoon jury.