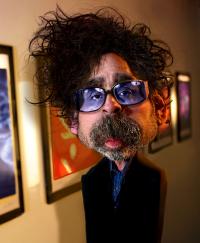 RodneyPike
"Photo Manipulation and Caricature Illustration by Rodney Pike"
Gonzales, United States of America
Lid sinds June 04, 2011
RodneyPike.com/
613,418
views
56
opmerkingen
10
voorkeur
Professionele informatie
Naam
Rodney W Pike
Geboortedatum
1962-02-05
Opleiding
Some College
Techniek
Top Secret
Tools
broken crayons
Invloeden
Sebastian Kruger, Jason Seiler, Norman Rockwell
Persoonlijke informatie
Hi, my name is Rodney Pike and I am a Humorous Illustrator. I have a lifetime of experience in Fine Art and Graphic Design and Digital Illustration. I offer Photo-Manipulated Illustrations of all sorts but I specialize in Photo-Manipulated Caricature Illustration, Humorous Illustration and Political Satire, perfect for magazines, books, etc. My clients include companies such as FHM Magazine, Tennis Magazine, The Village Voice Magazine, Bauer Media, Miller Publishing Group, New Coast Productions and Catchphrase Entertainment. I am a member of the ISCA and NAPP. Visit my Blog: Rodney Pike Humorous Illustrator and my web site at RodneyPike.com.
Contact van RodneyPike
(32)