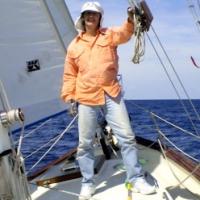 Martin Samuel
"Push the envelope outside the box!"
Fort Lauderdale, Florida, United States of America
Lid sinds June 17, 2012
Martin Samuel's gallery
(0)


Professionele informatie
Naam
Martin H. samuel
Opleiding
High school expellee
Persoonlijke informatie


I am, among other things, a pro. musician [drummer & lyricist], game designer [non-electronic] and blue-water sailor.