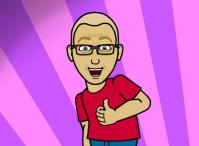 Fredjoo
Nieuw Vennep, Netherlands
Lid sinds April 24, 2013
www.freddiesillustraties....
1,247
views
1
opmerkingen
0
voorkeur
Fredjoo's gallery
(1)

Jimi Hendrix
Professionele informatie
Naam
Fred Heikens
Geboortedatum
1956-07-25
Techniek
All techniques, from classic to digital
Tools
Acrylic paints most and digital like Sketchbook Pro and Photoshop.
Persoonlijke informatie


Hey, I am from the Netherlands and one of my hobbies is drawing and painting. I like to draw cartoons very much. Hope you enjoy my stuff.