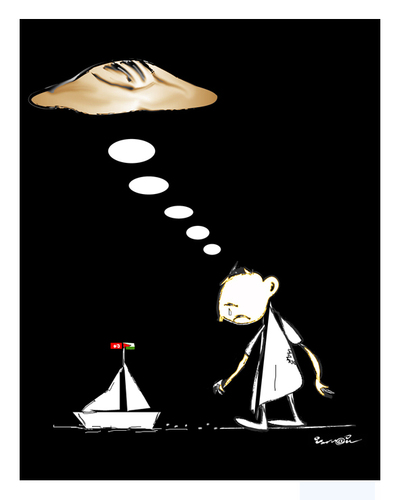 4146
GAZA FREEDOM FLOTILLA !..

van
ismail dogan
op May 27, 2010
The Turkish ship humanitarian aid bound for Gaza has been prevented bythe Israel state has said it will use military violence and that the fleet will not go to Gaza whatever the price. " (Statement of an Israeli officer in the American channel Al-Hurra)
Le bateau d'aide humanitaire turc en partance pour Gaza a été empéché par l'état hébreu qui a déclaré qu'il utilisera la violence militaire et que la flotte ne rentrerai pas à Gaza quel qu'en soit le prix.! (déclaration d'un officier israélien à la chaine americaine Al-Hurra)
Meer van deze kunstenaar ismail dogan

Gaza 2014

censorship

The Conquero...